Beverly Heritage Center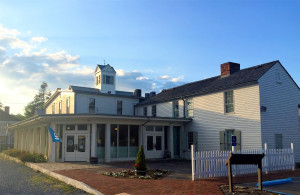 The Beverly Heritage Center is composed of four historic buildings at the center of Beverly. These buildings include the circa 1900 Beverly Bank, 1808 Randolph County Courthouse, 1912 Hill Building, and 1856 Bushrod-Crawford/McClellan's Headquarters. The museum displays several exhibits that tell the story of Beverly throughout the years.
The research library and archives focus on local history, Civil War, and preservation techniques, included in this are: original documents, manuscripts, and oral histories. The research library is not a lending library, but the public is welcomed to use the materials when the BHC is open, or by making an appointment.
Location: 4 Court Street, Beverly, WV 26253
Website: www.historicbeverly.org
Phone: (304) 637-7424
Hours: Check their Facebook page for current hours
Rich Mountain Battlefield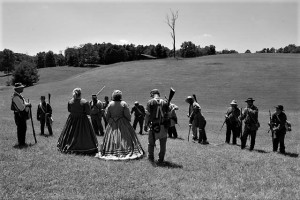 The Rich Mountain Battlefield is the site of one of the first engagements in the American Civil War. The Union Army overtook the Confederate defenders here and secured the Staunton-Parkersburg Turnpike. The Turnpike aided the Union to take over the northwest portion of Virginia which would later cause West Virginia to become the 35th state in 1863.
Location: Rich Mountain Road, Beverly, WV 26253 (Map here)
Website: RMBF
Facebook: Rich Mountain Battlefield
Historic Beverly Antiques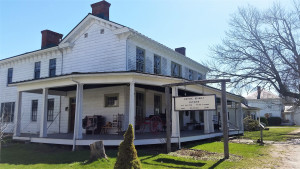 Historic Beverly Antiques is a consignment shop located in downtown Beverly. The shop has two floors of merchandise including books, vintage clothing, dishware, and a wide variety of one-of-a-kind items.
Location: Main Street (US Route 219/250), Beverly, WV 26253
Facebook: Historic Beverly Antiques
Phone: 304-637-0037
Lemuel Chenoweth House Museum
The Lemuel Chenoweth House Museum honors the legacy of Lemuel Chenoweth by preserving his home and artifacts. The house was built in 1856 and displays several of Lemuel Chenoweth's handcrafted furniture pieces, family letters, and memorabilia from the Civil War.
Location: 90 Water Street, Beverly, WV 26253
Website: www.historiclemuelchenowethhouse.org
Facebook: Lemuel Chenoweth House Museum
Gretel's Moon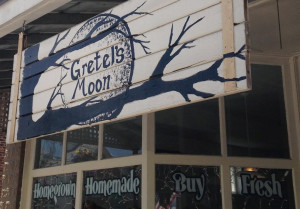 Gretel's Moon is a shop consisting of local, artisan items, including jewelry, sweets, select antiques, unique wares, and essential oils. If you're looking for fun, unique items stop by Gretel's Moon!
Location: 248 Main Street Beverly, WV 26253
Facebook: Gretel's Moon
Phone: 304-704-0694
Blossom Village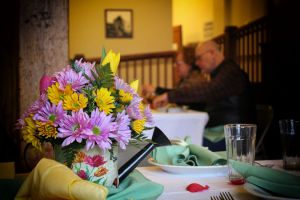 A full service village florist located in historic Beverly. They offer custom flower arrangements or an already beautifully designed arrangement. These are created by expert florists that can be delivered to nearby areas!
Location: 151 Collett Street, Beverly, WV 26253
Website: blossom2go.biz
Facebook: Blossom Village
Phone: 304-637-1144